Virtual Train-the-Trainer Series: Trauma-Informed Sexual Assault Investigations SMR 22
Includes a Live Event on 06/30/2022 at 1:00 PM (EDT)
Register

Non-member - Free!
Member - Free!
This 7-session virtual training offers a unique opportunity to:
Enhance existing training curricula on sexual assault and co-occurring and interconnected crimes
The impact and neurobiology of trauma, and trauma-informed, offender-focused investigations
Recognize culture and its effect on responding to sexual assault to maximize training efforts
Strengthen presentation, facilitation, and classroom management skills
Share successes, challenges, and solutions with law enforcement peers that train on sexual assault
Target Audience: Law enforcement agency personnel who are primary trainers on sexual assault investigations within their agencies
Overall Objectives: The Virtual Train-the-Trainer Series: Trauma-Informed Sexual Assault Investigations is intended for law enforcement personnel who provide training on sexual assault. This 7-session, interactive virtual training will instill deeper understanding of responses to and investigations of sexual assault, as well as adult learning principles so participants can effectively conduct training for their agency members.
Project Funding Provided By: This project is supported by Cooperative Agreement 2019-V3-GX-K142 awarded by the Office for Victims of Crime, U.S. Department of Justice, to the International Association of Chiefs of Police. The opinions, findings, conclusions, and recommendations expressed in this publication/program/exhibition are those of the author(s) and do not necessarily reflect the views of the Department of Justice, Office for Victims of Crime.
Includes: Seven live virtual classroom sessions, access to relevant PowerPoints and activity handouts on the impact of trauma and sexual assault investigations, and opportunities for discussion and collaboration with other law enforcement personnel.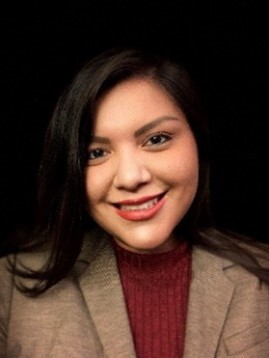 Jesenia Alonso
Program Manager
International Association of Chiefs of Police
Jesenia Alonso is a Program Manager at the International Association of Chiefs of Police working on numerous Department of Justice projects that address domestic violence, sexual assault, stalking, strangulation and other intimate partner crimes. Prior to joining the staff at the IACP, Ms. Alonso was the Director of Victim Resources for the National Center for Victims of Crime, overseeing the DC Victim Hotline, a local resource for victims of crime in the District of Colombia and VictimConnect Resource Center, a national resource providing information and referrals to victims of crime via phone, online chat, and text messages.

Ms. Alonso has over 10 years of experience working in the victim services field. During her role as the Bilingual Senior Victim Advocate in Fairfax County Domestic and Sexual Violence Services, she provided direct services and education about the civil and criminal justice system, and resources to victims of domestic and sexual violence and stalking. She used her extensive knowledge of the civil and criminal justice system to provide trainings to victim advocates, law enforcement, court personnel, and other professionals in the field. Ms. Alonso collaborated with law enforcement from different jurisdictions, providing trainings to new recruits at the police academy on topics related to domestic violence, protective orders, and other civil matters from a trauma informed and victim-centered perspective.
Ms. Alonso has a bachelor's degree in Psychology from Marymount University and a master's degree in Social Work from Virginia Commonwealth University. Ms. Alonso was awarded the 2015 Fairfax County Domestic Violence Network Service Provider Award of Excellence. She was also featured on an NBC segment, "How to Get a Protective Order in Fairfax County" where she discussed the significance of collaborative efforts of the court system, law enforcement, and community-based organizations when helping victims navigate the criminal and civil justice systems. Ms. Alonso is a licensed clinical social worker, certified as a clinical trauma specialist.
$i++ ?>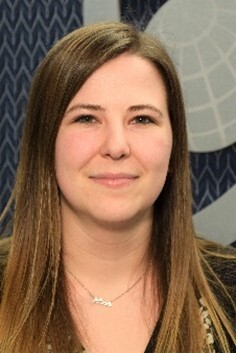 Alana Richardson
Project Manager
International Association of Chiefs of Police
Alana Richardson is a Project Manager at the International Association of Chiefs of Police with a portfolio that includes community-police engagement, alternatives to arrest, front-end diversion, public health and policing, and gender-based violence. Prior to her role at IACP, Ms. Richardson interned for a strategic intelligence and advisory firm that specialized in strategy consulting, bespoke analysis, briefings, and trainings focused on geopolitical opportunity and risk for companies and other organizations working internationally. In this role, Alana prepared risk assessments and strategic security reports for international environments, major corporations, and governments. Ms. Richardson received her bachelor's degree in Psychology and Sociology with an emphasis in Criminal Justice from Whitworth University, Spokane, Washington and her master's degree in Forensic Psychology from George Washington University, Washington, District of Colombia.
$i++ ?>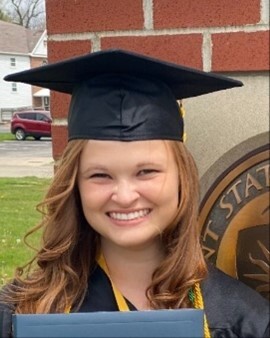 Macy Sigward
Project Coordinator
International Association of Chiefs of Police
Macy Sigward is a Project Coordinator at the IACP and is involved in several projects within the organization. Primarily, Ms. Sigward works on projects related to Gender-Based Violence and the Safety and Justice Challenge. Macy received her bachelor's degree in Psychology from Kent State University in 2020 and received her master's degree in Forensic Psychology from the George Washington University in May of 2022. Prior to working with the IACP, Ms. Sigward was a crisis worker with PRS CrisisLink and worked on the hotline, assisting individuals facing mental health crises. She also worked with Dr. Yossef Ben-Porath as a research assistant on the development of the MMPI-3 during her time at Kent State University.
$i++ ?>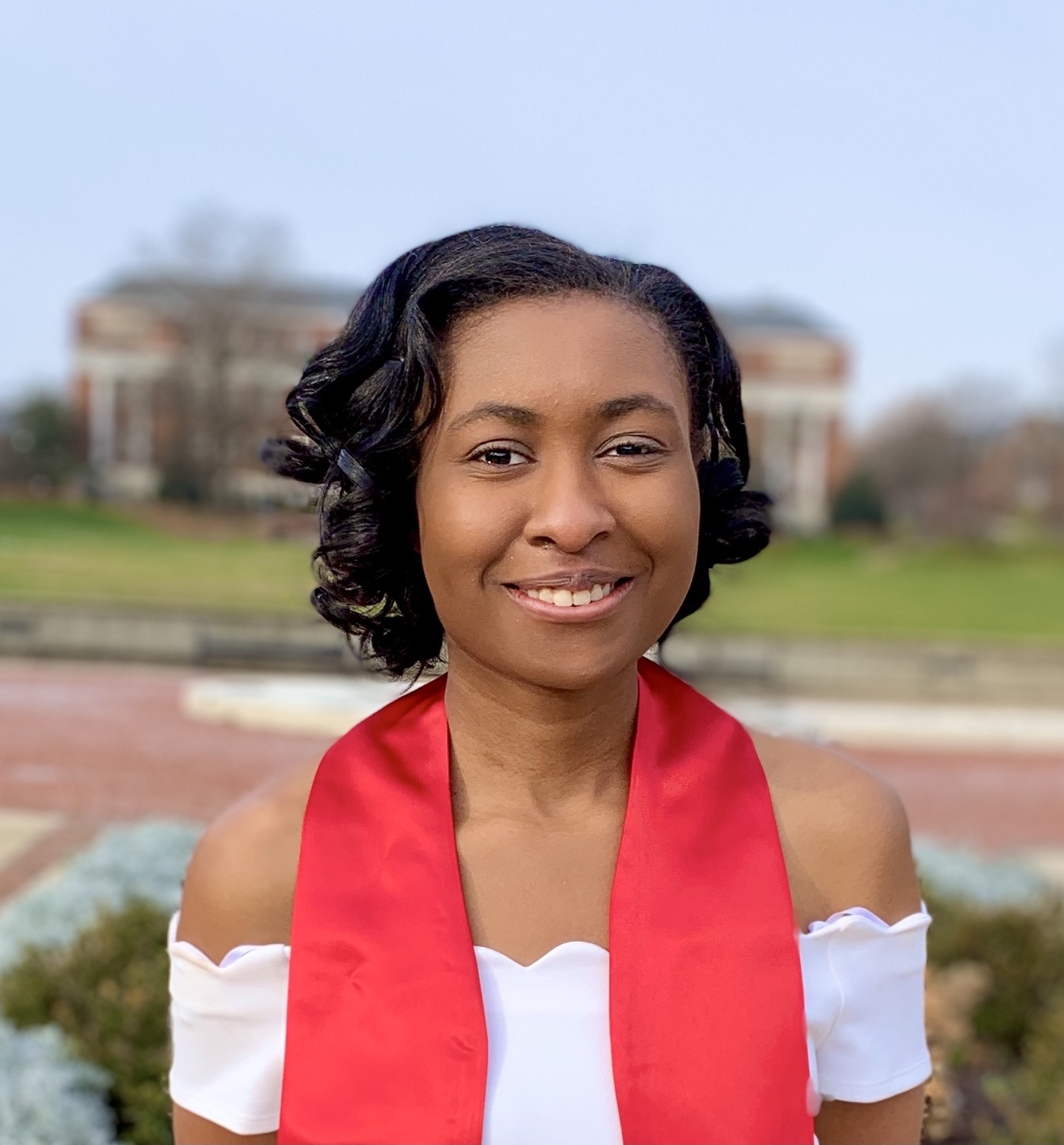 Cherish Dargan
Summer Project Intern
International Association of Chiefs of Police
Cherish Dargan is a summer intern at the IACP involved in projects related to initiatives to address gender-based violence, reduce incarceration, and address the impact of vicarious trauma on law enforcement. Previously, Ms. Dargan interned as a Data Monitoring & Analysis Intern to facilitate media engagement. Additionally, she worked as an Employee Relations Specialist for the U.S. Government Publishing Office entering adverse cases into the agency's database. Ms. Dargan earned a double degree in Sociology and Criminal Justice at University of Maryland, College Park. While attending the University of Maryland, Ms. Dargan was a research assistant analyzing provided qualitative data to improve mental health on campus. In the future, Cherish hopes to gain experience in different areas of law to improve policing profession.
$i++ ?>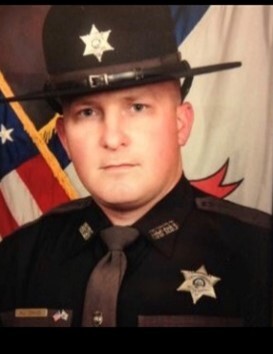 Tony Craigo
Lieutenant
Putnam County, West Virginia, Sheriff's Office
Lieutenant Tony Craigo is a 20-year veteran of the Putnam County Sheriff's Department. Lt. Craigo works as the Lieutenant over Criminal Investigations and the Domestic Violence Unit for the Putnam County Sheriff's Department. He is a batterer intervention prevention facilitator and instructs law enforcement at the West Virginia State Police Academy on domestic violence, lethality assessment, and strangulation investigation. Craigo has instructed law enforcement along with many other disciplines on domestic violence, sexual assault, strangulation, elder abuse, strangulation, stress management, human trafficking, and stalking. Lt. Craigo has been awarded the Purple Ribbon Award by the WV Coalition Against Domestic Violence and was also recognized by the U.S. Attorney's Office of the Southern District of West Virginia twice for Distinguished Service and Excellency. Craigo has represented rural policing in Washington D.C. on forums to include body camera use and gender bias in Violence Against Women's crimes. Lt. Craigo has testified in front of the WV House/Senate Interim Judiciary Committee regarding West Virginia's strangulation bill and most recently educated members of Congress in Washington, D.C. at a Congressional Informational Briefing on behalf of Legal Aid regarding representation of rural victims of domestic violence. Lt. Craigo trains nationally for the International Association of Chiefs of Police and the National Clearinghouse on Abuse in Later Life and locally for the West Virginia Coalition Against Domestic Violence and the WV Foundation for Rape Information Services.

$i++ ?>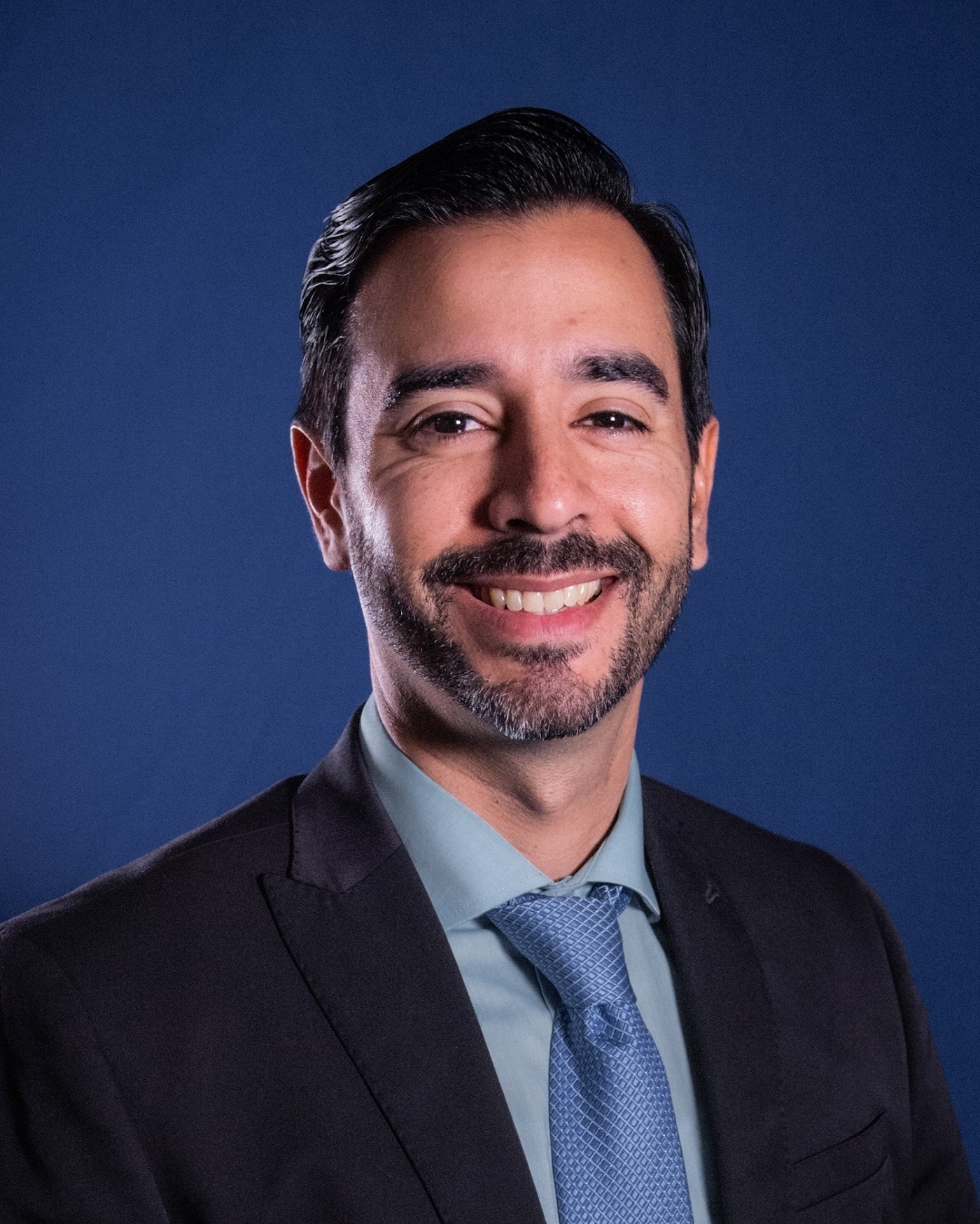 Rob Fanelli
Captain
Gainesville, Florida, Police Department
fanellirl@cityofgainesville.org

Captain Rob Fanelli is currently the Criminal Investigations Division Commander at the Gainesville, Florida Police Department. He currently oversees robbery/homicide, sexual Assault, ICAC, domestic violence, and the forensic unit. He has a diverse career and has experience in a number of different areas including policy writing and compliance, investigations, street crime units, and administration.
In 2006 he was awarded Officer of the Year. In 2007 he was transferred to administration as the Accreditation Manager. From 2007-2009 he wrote, or updated 153 department policies and subsequently the Gainesville Police Department was awarded 100% approval for accreditation through the Florida Law Enforcement Accreditation. From 2013-2017 he worked on a newly formed street crimes burglary unit. The unit was an extreme success and became a model for other agencies. In 2017 he was promoted to the rank of Lieutenant.
Captain Fanelli has a Bachelor's Degree from the University of Florida in Criminology. He was a board member of the Criminology and Law Honor Society, Golden Key Honor Society and graduated with honors. He went on to receive a Master's in Business Administration from Saint Leo University. He is currently an instructor with Advanced Police Concepts and at the Institute of Public Safety.
$i++ ?>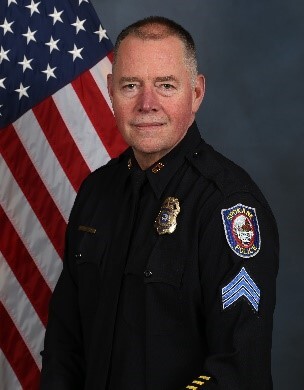 Jordan Ferguson
Sergeant
Spokane, Washington, Police Department
Sergeant Jordan Ferguson has been with the Spokane Police Department since 1999. Prior to SPD he worked as a law enforcement officer with three other agencies. He has been a Field Training Officer, Polygraph Examiner, and Background Investigator. He teaches a class Background Investigations for Law Enforcement to agencies across the country. He has also been a guest lecturer at Eastern Washington University and Washington State University. He has provided training to several law enforcement agencies on strangulation training and the lethality assessment program He has worked as a consultant with the Battered Women's Justice Project, the International Association of Chiefs of Police and the Alliance for Gun Responsibility on the intersection of Firearms and DV. He completed master's in Criminal Justice at Washington State University and graduated summer of 2018 with an emphasis in neuroscience and the effect fear has on humans.
$i++ ?>
Moe Greenberg
Sergeant
Baltimore County, Maryland, Police Department
Sergeant Moe Greenberg has been a proud member of Maryland law enforcement for nearly twenty-five years. Throughout his career has worked to advocate for and serve the victims of his community in a variety of specialized investigative units, including Special Victims, Child Sexual Abuse, Violent Crimes, Homicide, and Robbery. In addition, he has served as a patrol supervisor and supervisor of detectives. He is currently assigned to the Special Victim's Cold Case Squad, where he and his staff are working on a large-scale DNA project to help identify and bring to justice the perpetrators of past sexual assaults. He is also a former hostage negotiator. He earned his Master's Degree in Management from the Johns Hopkins University School of Education, Police Executive Leadership Program. He also teaches at the police academy, two universities, and a local community college. In his spare time, he enjoys cooking, reading, writing, and spending time with his family.
$i++ ?>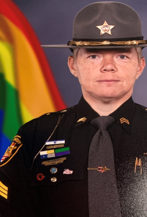 Denise Jones
Sergeant
Clark County, Ohio, Sheriff's Office
Sergeant Jones has been in law enforcement for over 18 years. She came to the Clark County Sheriff's Office in March of 2007. She began her career in law enforcement in January of 2000 with the Montgomery County Sheriff's Office. Sergeant Jones has served in multiple divisions including corrections, court services, and road patrol. She was promoted in June of 2015 serving as a supervisor in both the Jail and Road Patrol divisions and now the Professional Standards Division.

She works primarily with intimate partner crime such as stalking, domestic violence, strangulation, and protection order violations along with conducting internal investigations, training, and orientation. Sergeant Jones has been engaged in changing her department's culture, the department's response to intimate partner crime, and establishing new policy and procedures with regards to issues within the minority populations of the community and intimate partner crime.
Sergeant Denise Jones served in the Ohio Army National Guard for six years after graduating from high school. She has continued her education throughout her tenure at the Clark County Sheriff's Office, graduating with her Bachelor of Science degree in Criminal Justice Administration along with her Master of Science degree in Criminal Justice Administration and Master of Science degree in Emergency Services Management, and is working on a Bachelor of Science degree in Homeland Security from Columbia Southern University.
$i++ ?>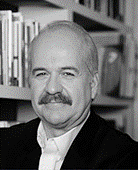 Mark Wynn
Lieutenant (Retired)
Nashville Metropolitan, Tennessee, Police Department
Mark Wynn is a retired Lieutenant and twenty-year member of the Nashville Metropolitan Police Department in Nashville, Tennessee. During his career in law enforcement, he served as Lieutenant to the Domestic Violence Division and a member of the Special Weapons and Tactics (SWAT) Team for fifteen years. He currently runs Wynn Consulting, providing prevention, training, and consulting on the topics of domestic violence and sexual violence.
Mr. Wynn has been a consultant on the issues of domestic violence and sexual violence for numerous organizations nationally and internationally. He is also a renowned educator, as an adjunct instructor to the University of Houston Law School - National College of District Attorney's conferences on Family Violence; the University of Nevada's National Council of Juvenile and Family Court Judges on issues of family violence; the University of Tennessee's Law Enforcement Satellite Tele-conference Network; the Metropolitan Police Academy and the Tennessee Law Enforcement Academy on the issues of family violence. He is an international lecturer at police academies in Australia, Germany, England, Northern Ireland, Russia, the Republic of Mauritius, the Republic of Georgia, the Federated States of Micronesia, and China.
Mr. Wynn serves as a board member to the American Bar Association's Commission on Domestic Violence as well as a Nashville-based batterers program, the Project to End Abuse through Counseling Education. He is also a member of the Nashville Coalition Against Domestic Violence and the Domestic Violence State Coordinating Council. Additionally, he is a former member of the National Advisory Board of the Department of Justice's Office for Victims of Crime on Law Enforcement Response to Family Violence.
$i++ ?>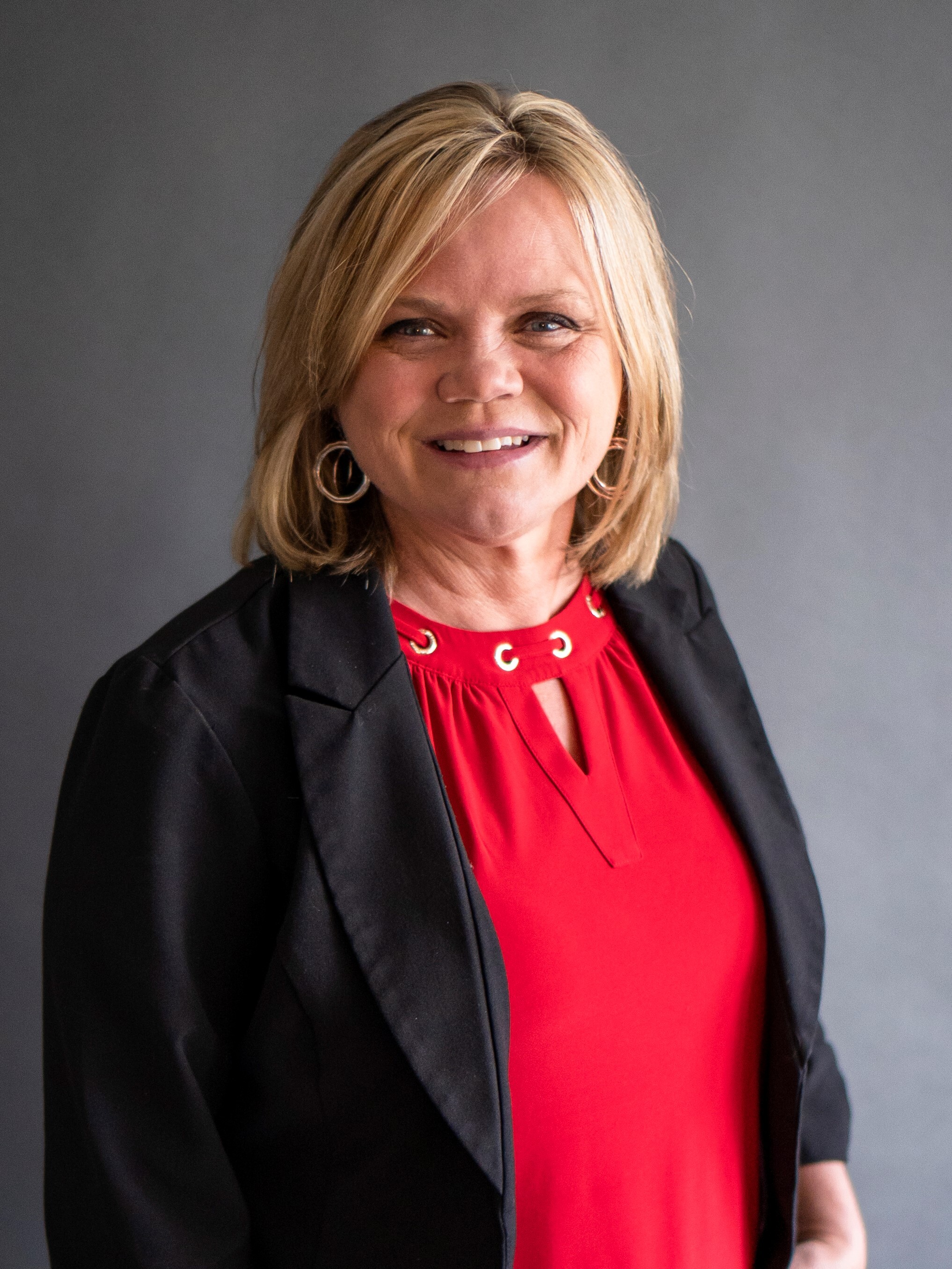 Angela Weekes
Corporal (Retired)
Nampa, Idaho, Police Department
Corporal Angela Weekes (retired) from Nampa Police Department. She recently retired after over twenty-six years at the department. Her most recent position was as a Corporal in the Crimes Against Person's Unit in the investigations division. Corporal Weekes is an active member of the Canyon County Multidisciplinary Team of Child Abuse, the Canyon County SART and the Canyon County Child Death Review team. Corporal Weekes is also the visionary component of the Nampa Family Justice Center. Nampa was recognized for their efforts in this field by their selection as a model site to develop Family Justice Centers.

$i++ ?>
Key:

Complete

Next

Failed

Available

Locked