Virtual Train-the-Trainer Series: Trauma-Informed Sexual Assault Investigations
This 7-session virtual training offers a unique opportunity to:
Enhance existing training curricula on sexual assault and co-occurring and interconnected crimes
The impact and neurobiology of trauma, and trauma-informed, offender-focused investigations
Recognize culture and its effect on responding to sexual assault to maximize training efforts
Strengthen presentation, facilitation, and classroom management skills
Share successes, challenges, and solutions with law enforcement peers that train on sexual assault
Target Audience: Law enforcement agency personnel who are primary trainers on sexual assault investigations within their agencies
Overall Objectives: The Virtual Train-the-Trainer Series: Trauma-Informed Sexual Assault Investigations is intended for law enforcement personnel who provide training on sexual assault. This 7-session, interactive virtual training will instill deeper understanding of responses to and investigations of sexual assault, as well as adult learning principles so participants can effectively conduct training for their agency members.
Project Funding Provided By: This project is supported by Cooperative Agreement 2019-V3-GX-K124 awarded by the Office of Victims of Crime, U.S. Department of Justice, to the International Association of Chiefs of Police. The opinions, finding, conclusions, and recommendations expressed in this publication/program/exhibition are those of the author(s) and do not necessarily reflect the views of the Department of Justice, Office on Victims of Crime.
Includes: Seven live virtual classroom sessions, access to relevant PowerPoints and activity handouts on the impact of trauma and sexual assault investigations, and opportunities for discussion and collaboration with other law enforcement personnel.

Rebecca Dreke
Independent Consultant
National Center for Victims of Crime (formerly)
rebecca@drekeconsulting.com

Rebecca Dreke, MSSW has over 15 years of experience working to end stalking, intimate partner and sexual violence. She is a much sought after trainer, facilitator and technical assistance provider, currently working as an independent consultant. As the former Director of Training & Technical Assistance of the National Center for Victims of Crime, where she worked for over 9 years, Rebecca co-lead a nationally recognized program on stalking, designed original, adult-learner centered curriculum and provided training for law enforcement, prosecutors, advocates and criminal and civil justice specialists on the often-overlooked crime of stalking.
Rebecca has also trained thousands of multidisciplinary practitioners nationally on sexual assault, domestic violence, LGBTQ (lesbian, gay, bisexual, transgender, queer) issues, and hate and bias-motivated violence. In addition to her many years of training and technical assistance provision, Rebecca has provided direct services as a victim advocate and social worker, and even worked for a few years as a school teacher. Rebecca thrives working with professionals from many disciplines, but especially loves training with law enforcement and victim service providers. She has seen the amazing change and progress that occurs when different types of people come together with the common goal of ending sexual and gender based violence.
Rebecca has consulted for and trained in partnership with numerous state and national organizations including the Department of Justice Office on Violence Against Women Campus Technical Assistance and Resource Project, the International Association of Chiefs of Police National Law Enforcement Leadership Initiative on Violence Against Women, Green Dot Inc., Emerge, National Organization for Victim Assistance, the District of Columbia Office of Victim Services and Justice Grants, Federal Law Enforcement, Futures Without Violence, and many others. When she's not flying across the country for her next training or consulting with agencies to provide better services to crime victims, you can find Rebecca enjoying the sunshine in the Lone Star state, seeking out the newest microbreweries, planning her next international vacation, or practicing the art of picking up really heavy things and putting them down again (known to some as powerlifting).
$i++ ?>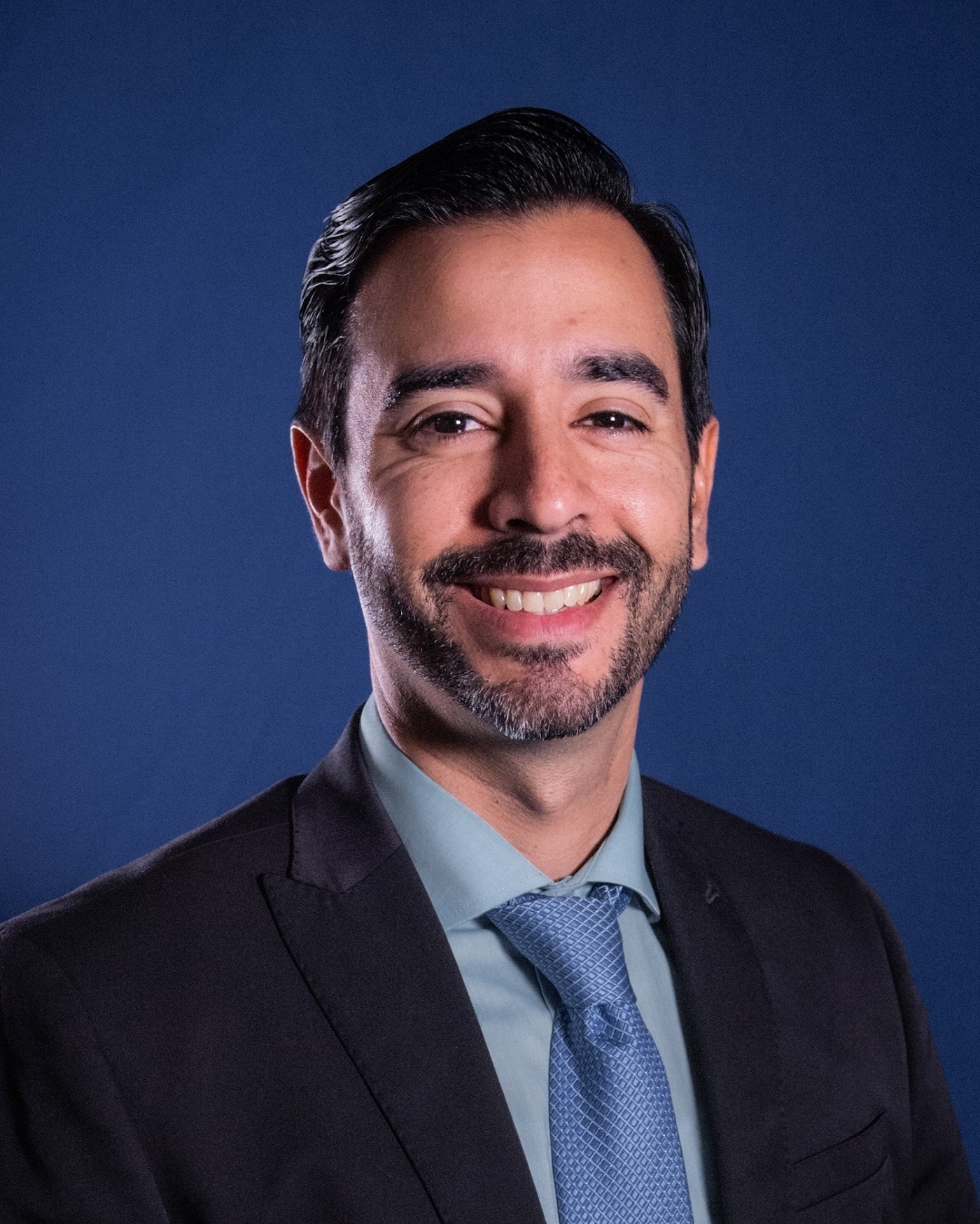 Rob Fanelli
Captain
Gainesville, Florida, Police Department
fanellirl@cityofgainesville.org

Captain Rob Fanelli is currently the Criminal Investigations Division Commander at the Gainesville, Florida Police Department. He currently oversees robbery/homicide, sexual Assault, ICAC, domestic violence, and the forensic unit. He has a diverse career and has experience in a number of different areas including policy writing and compliance, investigations, street crime units, and administration.
In 2006 he was awarded Officer of the Year. In 2007 he was transferred to administration as the Accreditation Manager. From 2007-2009 he wrote, or updated 153 department policies and subsequently the Gainesville Police Department was awarded 100% approval for accreditation through the Florida Law Enforcement Accreditation. From 2013-2017 he worked on a newly formed street crimes burglary unit. The unit was an extreme success and became a model for other agencies. In 2017 he was promoted to the rank of Lieutenant.
Captain Fanelli has a Bachelor's Degree from the University of Florida in Criminology. He was a board member of the Criminology and Law Honor Society, Golden Key Honor Society and graduated with honors. He went on to receive a Master's in Business Administration from Saint Leo University. He is currently an instructor with Advanced Police Concepts and at the Institute of Public Safety.
$i++ ?>

Denise Jones
Sergeant
Clark County, Ohio, Sheriff's Office
djones@clarkcountyohio.gov

Sergeant Jones has been in law enforcement for over 18 years. She came to the Clark County Sheriff's Office in March of 2007. She began her career in law enforcement in January of 2000 with the Montgomery County Sheriff's Office. Sergeant Jones has served in multiple divisions including corrections, court services, and road patrol. She was promoted in June of 2015 serving as a supervisor in both the Jail and Road Patrol divisions and now the Professional Standards Division.
She works primarily with intimate partner crime such as stalking, domestic violence, strangulation, and protection order violations along with conducting internal investigations, training, and orientation. Sergeant Jones has been engaged in changing her department's culture, the department's response to intimate partner crime, and establishing new policy and procedures with regards to issues within the minority populations of the community and intimate partner crime.
Sergeant Denise Jones served in the Ohio Army National Guard for six years after graduating from high school. She has continued her education throughout her tenure at the Clark County Sheriff's Office, graduating with her Bachelor of Science degree in Criminal Justice Administration along with her Master of Science degree in Criminal Justice Administration and Master of Science degree in Emergency Services Management, and is working on a Bachelor of Science degree in Homeland Security from Columbia Southern University.
$i++ ?>

Michael King
Deputy Inspector and Sexual Assault Forensic Examiner
New York City Police Department
michael.king@nypd.org

Deputy Inspector Michael King joined the New York City Police Department (NYPD) in September of 2000. He holds a Bachelor of Science degree and became a New York State licensed Registered Professional Nurse in October 2005. In March 2010, Deputy Inspector King became certified as a New York State Sexual Assault Forensic Examiner specializing in the forensic examination and treatment of victims of rape and sexual assault.
In July 2015, Deputy Inspector King was designated as the Commanding Officer of the NYPD Crime Scene Unit. As the Commanding Officer of the Crime Scene Unit, Deputy Inspector King was tasked with overseeing the investigation and forensic processing of every homicide, sexual assault, police involved shooting and major crime scene in the city of New York. In April of 2017, Deputy Inspector King was assigned to the FBI New York Joint Terrorism Task Force as the command's Executive Officer where he currently supervises global counter-terrorism investigations.
$i++ ?>

Teresa M. Stafford
Chief Program Officer
Cleveland Rape Crisis Center
teresa.m.stafford@gmail.com

Teresa M. Stafford is the Chief Program Officer at the Cleveland Rape Crisis Center (CRCC). Teresa oversees the agency's 24-hour response to survivors, criminal justice advocacy, Project STAR (sex trafficking, advocacy and recovery), Hogar Conseulo and administers professional development trainings across the state and on a national level. Teresa is the founder and principal consultant for Inspiring Change, LLC where she is dedicated to shifting thoughts through transformative conversations that inspire individuals and organizations to flourish.
Teresa has over 20 years of experience providing direct service to both offenders and victims of crime, with a specialization in sexual violence, domestic violence and families of homicide victims. Teresa attended Tiffin University majoring in Criminal Justice Administration. Prior to joining CRCC, she held the position of Witness-Victim Coordinator for Cuyahoga County Prosecutor's Office, where she oversaw the creation of the Witness Victim Unit. Teresa is also a contract consultant with International Association of Chief of Police and RTI International.
In addition to her current role, Teresa is also the Cuyahoga and Lake County Sexual Assault Response Team Coordinator, a member of the Ohio Attorney General's SART Training Team, advisory board member for Safe Harbor Docket, Cuyahoga County Untested Sexual Assault Kit Taskforce member and former Board President for Ohio Alliance to End Sexual Violence. Teresa provides expertise and consultation to communities developing their Sexual Assault Response Teams, training to law enforcement agencies regarding the dynamics of sexual violence, human trafficking and working with sexual assault survivors.
Teresa specializes in working with faith-based communities, multi-disciplinary teams and systems to enhance their ability to respond to all survivors of sexual violence in a trauma informed manner. Teresa is a social justice activist who is committed to eliminating factors that marginalize survivors and increase their ability to access services. Teresa also provides mentorship to new advocates in the field and is a leader with the Women of Color Caucus in Ohio. Teresa has received several awards over her career including the Gloria Pointer Award for Supporting Families of Victims, Peter DeMarco Exemplary Service Award, National Sexual Violence Resource Center Visionary Award and 2018 Robert Denton Achievement Award.
$i++ ?>

Angela Weekes
Corporal (Retired)
Nampa, Idaho, Police Department
angelaweekesconsulting@gmail.com
Corporal Angela Weekes (retired) from Nampa Police Department. She recently retired after over twenty-six years at the department. Her most recent position was as a Corporal in the Crimes Against Person's Unit in the investigations division. Corporal Weekes is an active member of the Canyon County Multidisciplinary Team of Child Abuse, the Canyon County SART and the Canyon County Child Death Review team. Corporal Weekes is also the visionary component of the Nampa Family Justice Center. Nampa was recognized for their efforts in this field by their selection as a model site to develop Family Justice Centers.
$i++ ?>

Jesenia Alonso
Program Manager
International Association of Chiefs of Police
alonso@theiacp.org

Jesenia Alonso is a Program Manager at the International Association of Chiefs of Police working on numerous Department of Justice projects that address domestic violence, sexual assault, stalking, strangulation and other intimate partner crimes. Prior to joining the staff at the IACP, Ms. Alonso was the Director of Victim Resources for the National Center for Victims of Crime, overseeing the DC Victim Hotline, a local resource for victims of crime in the District of Colombia and VictimConnect Resource Center, a national resource providing information and referrals to victims of crime via phone, online chat, and text messages.
Ms. Alonso has over 10 years of experience working in the victim services field. During her role as the Bilingual Senior Victim Advocate in Fairfax County Domestic and Sexual Violence Services, she provided direct services and education about the civil and criminal justice system, and resources to victims of domestic and sexual violence and stalking. She used her extensive knowledge of the civil and criminal justice system to provide trainings to victim advocates, law enforcement, court personnel, and other professionals in the field. Ms. Alonso collaborated with law enforcement from different jurisdictions, providing trainings to new recruits at the police academy on topics related to domestic violence, protective orders, and other civil matters from a trauma informed and victim-centered perspective.
Ms. Alonso has a bachelor's degree in Psychology from Marymount University and a master's degree in Social Work from Virginia Commonwealth University. Ms. Alonso was awarded the 2015 Fairfax County Domestic Violence Network Service Provider Award of Excellence. She was also featured on an NBC segment, "How to Get a Protective Order in Fairfax County" where she discussed the significance of collaborative efforts of the court system, law enforcement, and community-based organizations when helping victims navigate the criminal and civil justice systems. Ms. Alonso is a licensed clinical social worker, certified as a clinical trauma specialist.
$i++ ?>

Rachel Apfelbaum
Project Manager
International Association of Chiefs of Police
apfelbaum@theiacp.org

Rachel Apfelbaum is a project manager for a portfolio of projects at the IACP that aim to enhance law enforcement's response to violence against women crimes. Prior to this position, she was a project coordinator for the IACP's Trauma Informed Sexual Assault Investigation Training Initiative. Ms. Apfelbaum started her career at the IACP as a project assistant for the National Law Enforcement Leadership Institute on Violence Against Women.
Ms. Apfelbaum has prior experience working with the victims of domestic violence in multiple roles. She interned with the Alexandria Domestic Violence Program (VA) as a court advocate where she assisted victims filing for protective orders and acted as a mediator between victims and the court system. Additionally, she acted as a shelter supervisor at the Domestic Violence Program, where she assisted in meeting the needs of victims and answered the 24-hour domestic violence hotline. In 2012,Ms. Apfelbaum interned with the Batterer's Intervention Program in Harrisonburg, VA where she worked with perpetrators of domestic violence and victims by assisting with facilitation of group discussions and classes.
She received her B.A. in Psychology from James Madison University, and her M.A. in Global Women's Studies from the National University of Ireland, Galway.
$i++ ?>

Audrey Eisemann
Project Manager
International Association of Chiefs of Police
eisemann@theiacp.org
Audrey is a Project Manager at the IACP with portfolio that includes community-police engagement, alternatives to arrest, front-end diversion, public health and policing, and gender-based violence. Ms. Eisemann is also a fellow with the Bloomberg American Health Initiative at the Johns Hopkins School of Public Health. Through her fellowship, Audrey focuses on applying a public health lens to preventing, reducing, and responding to violence.
Prior to her role at IACP, Audrey was a community-based advocate in Washington, DC at an organization that provided advocacy and emergency housing for survivors of intimate partner violence. In this role, Audrey enhanced the multidisciplinary response to intimate partner violence through cross-training, case reviews, and establishing formal partnerships with city agencies and community-based organizations. Ms. Eisemann also has worked on youth engagement in juvenile justice reform, elevating and centering youth and young adult voices in reform initiatives, and is a current member of the District of Columbia Juvenile Justice Advisory Group.

Audrey has a bachelor's degree in Political Science with a concentration in Urban Development and Social Change from Clark University and a master's degree in Public/Nonprofit Administration from Clark University. She is currently earning a master's degree in Public Health at Johns Hopkins University.
$i++ ?>

Alissa Kiefer
Intern
International Association of Chiefs of Police
kiefer@theiacp.org

Alissa Kiefer is an intern at the IACP and is involved in a variety of projects within the organization. She is primarily working on projects related to violence against women crimes, such as intimate partner violence and sexual assault. Ms. Kiefer is also assisting the IACP with a literature review focused on identifying and combating extremism in law enforcement agencies. Before obtaining her current position at the IACP, she interned with the Major Cities Chiefs Association (MCCA) in Washington, D.C., an IACP partner and professional organization of 78 metropolitan police departments in the U.S. and Canada. She has also interned with the U.S. Attorney's Office for the Southern District of Georgia in Savannah, GA.
Ms. Kiefer graduated from the University of Georgia in December 2020 with two degrees in criminal justice (B.A) and psychology (B.S). She also received two minors in sociology and French. She will be returning to the University of Georgia in August 2021 to attend law school.

$i++ ?>
Key:

Complete

Next

Failed

Available

Locked