Surviving the Storm – Mental Wellness After a Critical Incident
This conference workshop presentation discusses how law enforcement officers can recover from the aftermath of a traumatic on-the-job event. A traumatic event can affect a person both emotionally and physically. Responses to trauma can be immediate or delayed, brief or prolonged. Most people have intense responses immediately following and often for several weeks or months after a traumatic event. For most law enforcement officers, these are normal and expected responses and generally lessen with time. In some cases, these responses continue for a longer period of time and interfere with everyday life. If they are interfering with daily life or are not getting better over time, it is important to seek professional help. A person's response to a traumatic event may vary. Responses include feelings of fear, grief, and depression. Physical and behavioral responses include nausea, dizziness, changes in appetite and sleep pattern, and withdrawal from daily activities. Responses to trauma can last for weeks to months before people start to feel normal again.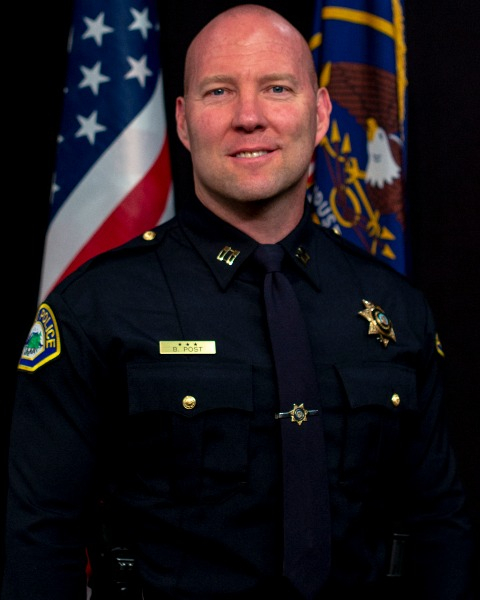 Brandon Post
Captain (Ret.)
Institute for Intergovernmental Research
Captain Brandon Post retired from the Provo, Utah, Police Department (PPD) in 2021 after 20 years of service. Captain Post most recently served as Commander of the Patrol Division. Before this assignment, he served as the Commander of the Special Operations Division, where he supervised the department's major crimes, special enforcement, community-oriented policing, and school resource officer teams. Captain Post was also the Commander of both the SWAT team and the Hostage Negotiations Team and served as the PPD Public Information Officer. Captain Post began his law enforcement career in 2000 as a dispatcher in the Emergency Medical and Police Dispatch Unit. As a police officer, he became a firearm and defensive tactics instructor. He became a member of the SWAT Team in 2005, eventually serving as a squad leader, a marksman/observer, and team leader. He is fluent in speaking, reading, and writing Spanish. Captain Post is a senior research associate with the Institute for Intergovernmental Research, where he provides instruction on officer safety and wellness. He earned his bachelor of arts degree in political science from Brigham Young University in Provo and his associate's degree in criminal justice from Ricks College in Rexburg, Idaho. Captain Post is a graduate of the 273rd Session of the Federal Bureau of Investigation National Academy.
$i++ ?>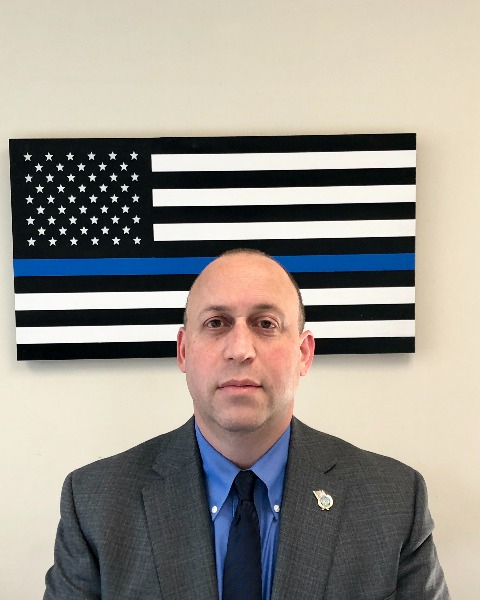 Lewis Schlosser, PhD
Police Psychologist
The Institute for Forensic Psychology
Lewis Z. Schlosser, PhD, ABPP, is the managing partner at the Institute for Forensic Psychology, which is a police and public safety focused specialty practice based in Oakland, New Jersey. Dr. Schlosser is a licensed psychologist in New York (#16482), New Jersey (#4822), and Maine (PS2163). He is Board Certified in Police and Public Safety Psychology (#8539) and Counseling Psychology (#6558) by the American Board of Professional Psychology. He is a former tenured Associate Professor at Seton Hall University and former in-house Director of Psychological Services for the New York City Correction Department. Dr. Schlosser has conducted over 10,000 law enforcement psychological evaluations, including pre-employment, promotional, and fitness for duty evaluations. He provides training to police personnel on a variety of topics related to officer mental health, with special expertise in officer wellness and fitness for duty.Dr. Schlosser is a member of the International Association of Chiefs of Police, Police Psychological Services Section. He currently serves on the Executive Board of the Police Psychological Services Section as the General Chair. Dr. Schlosser is also an affiliate member of the New Jersey State Association of Chiefs of Police and the Bergen County Police Chief's Association. He was recently named as the first Chief Psychologist for the New Jersey Association of Chiefs of Police. He is a member of the New Jersey Police Surgeons. Dr. Schlosser is a Fellow of the American Psychological Association.Dr. Schlosser earned his Bachelor's degree in Psychology, his Master's degree in Rehabilitation Counseling, and his PhD in Counseling Psychology, all from the University of Maryland at College Park.
$i++ ?>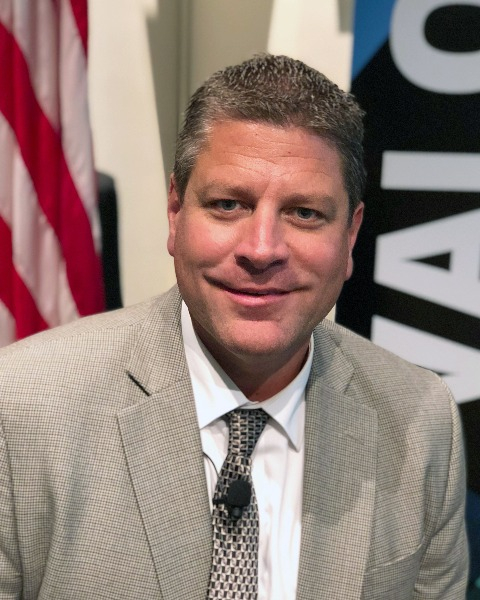 Mike Madden
Lieutenant (Ret.)
San Bernardino, California, Police Department
Lieutenant Mike Madden retired in August 2018 from the San Bernardino, California, Police Department (SBPD). He has served in multiple law enforcement capacities for the past 27 years, including field training officer, department recruiter, motorcycle officer, detective assigned to the Crimes Against Children Unit, and sergeant overseeing the Specialized Crimes Unit. He has served as a patrol operations commander and an administrative services commander. Lieutenant Madden served as the SBPD's Public Information Officer and the Community Affairs Division Manager, as well as the commander overseeing the Field Training Officer Program as well as the Crisis Negotiations Team. Lieutenant Madden was among the first responding officers on scene following the mass shooting/active shooter event at the Inland Regional Center in San Bernardino.
$i++ ?>
Angela Sands
Sergeant
Lincoln, Nebraska, Police Department
Sergeant Angela Sands began her law enforcement career in 2012 as a patrol officer with the Lincoln, Nebraska, Police Department (LPD). Her responsibilities have included crime scene investigator, recruit mentor, field training officer, and undercover officer. In November 2015, Sergeant Sands was shot while on duty and credits wearing her bullet- resistant vest with saving her life. Since that time, she has provided local and national presentations and instruction in prevailing mind-set—surviving and winning a lethal-force encounter; post-traumatic stress disorder; and emotional health for law enforcement. Among other honors, she was recognized as the Nebraska Officer of the Year in 2016 and was the recipient of the LPD Medal of Honor in 2016. Sergeant Sands was the Public Information Officer for the LPD and conducted daily media briefings, coordinated news releases, created content, and maintained all social media. She was promoted to Sergeant in October 2019 and is currently assigned to their Northeast Patrol Team. Sergeant Sands earned a bachelor of arts degree in human relations from Doane University in Lincoln, Nebraska and is currently working on a Masters in Criminology at the University of Nebraska at Omaha.
$i++ ?>
Key:

Complete

Next

Failed

Available

Locked
Surviving the Storm – Mental Wellness After a Critical Incident Conference Workshop Presentation
Select the "View Conference Workshop Presentation" button to begin.
Select the "View Conference Workshop Presentation" button to begin.
IACP Credit Hours and Certificate of Attendance
1.00 IACP Credit Hours credit | Certificate available
1.00 IACP Credit Hours credit | Certificate available