Rapid Deployment of NIBRS Implementation: More Critical than Ever
Register

Non-member - Free!
Member - Free!
This conference workshop presentation discusses California's success in using the Rapid Deployment Method (RDM) to transition law enforcement agencies to NIBRS reporting by working directly with the RMS providers are profiled in this workshop. RDM maximizes process efficiencies to reduce the time and cost of transition critical to address limited funding and the time pressures due to the end of Summary Reporting. Law enforcement practitioners and CA DOJ identify their successes and lessons learned using RDM. Representatives from BJS and the IJIS Institute explain how attendees can leverage other RDM efficiencies to expedite their transition to NIBRS.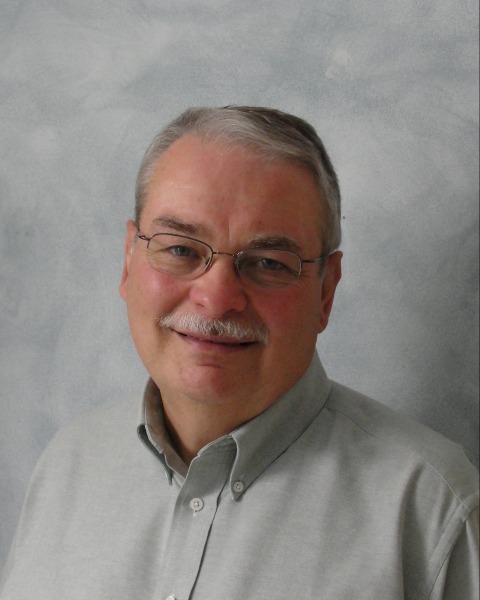 Robert May
Program Director
IJIS Institute
Robert L. May is program director at the IJIS Institute in Ashburn, VA. He has more than 44 years of criminal justice experience including in law enforcement and managing national criminal justice projects. Bob oversees the Institute?s subcontract with RTI providing implementation assistance to law enforcement agencies transitioning to incident-based reporting (NIBRS) through the BJS National Crime Statistics Exchange (NCS-X) project. He also serves as liaison for the IJIS CJIS Advisory Committee, Background Check Working Group and Law Enforcement Imaging Technology Task Force. Bob also provides both program management and technical assistance and oversees the maintenance and operational of the RxCheck prescription drug monitoring hub. Prior to joining the IJIS Institute, he served as principal with the Criminal Justice Institute for 14 years while simultaneously serving as associate director of the Association of State Correctional Administrators directing projects on reentry, corrections intelligence, and counterterrorism, and the CSG Criminal Justice Mental Health Framework project. He was a member of the FBI?s Information Sharing and N-DEx Operations Task Force. Previously, Bob was executive director of National Treatment Alternatives for Safer Communities where is directed major conferences including the National Conference on Drugs and Crime and the first National Drug Court Symposium. Early in his career, he served 12 years in state and local law enforcement in positions of chief of detectives and police lieutenant. Bob is a graduate of the 138th Session of the FBI National Academy, holds a Bachelor of Science degree in behavioral science from the University of Maryland and has completed post-graduate work in Criminal Justice Administration through the University of Virginia.
$i++ ?>

Alyson Lunetta, MS, CCIA
Manager, Investigative Services Program
California Department of Justice
$i++ ?>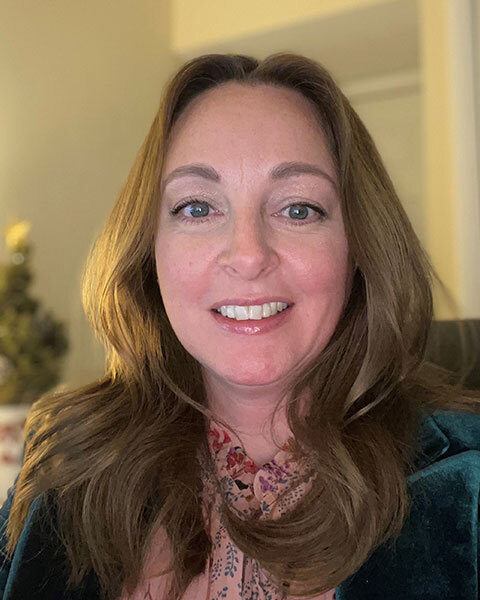 Erica Smith
Unit Chief, Law Enforcement Incident-Based Statistics
US Department of Justice
Erica L. Smith is Unit Chief of the Law Enforcement Incident-Based Statistics Unit at the Bureau of Justice Statistics in the US Department of Justice. She has over 20 years of experience in conducting research and data collection in the field of criminal justice. Ms. Smith is currently the Director of the National Crime Statistics Exchange (NCS-X) Initiative at BJS, a joint effort with the FBI to increase the reporting of incident-based crime data by law enforcement agencies to the FBI?s National Incident-Based Reporting System (NIBRS). With the implementation of NCS-X, BJS and the FBI will be able to generate national estimates of crime using these detailed incident data for use in understanding hidden types of victimization such as elder abuse and sexual violence against children and adolescents. Ms. Smith also recently led the development and oversight of the Crime Indicators Working Group, comprised of leaders in the law enforcement community working with BJS and other Department of Justice agencies to outline the indicators of crime and public safety most pertinent to them in their capacity as civic leaders and that can best inform the public about the health and well-being of communities around the Nation. Ms. Smith recently oversaw the development of strategies for measuring victimization and abuse among older persons and persons with disabilities living in nursing homes and other group quarters residential facilities. In addition to her research portfolio, Ms. Smith is the BJS liaison to and former co-chair of the Federal Interagency Elder Justice Working Group and has worked closely with the Administration on Aging at the US Department of Health and Human Services to provide direct program support to the federal Elder Justice Coordinating Council.
$i++ ?>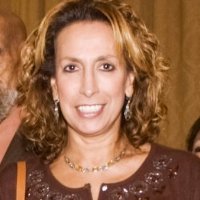 Maria Cardiellos
Executive Director
IJIS
Maria M. Cardiellos serves as the Executive Director of the IJIS Institute. In this capacity, she is responsible for the strategic direction and executive leadership of the organization. She oversees the operations of the nonprofit organization and is responsible for financial management of the Institute's programs. Maria has over thirty-five (35) years' experience in public safety and justice program development, implementation and evaluation, both nationally and internationally. She is a highly motivated, nationally recognized leader that has succeeded during both her private and public sector tenures. She has successfully led national and regional initiatives that have brought together executives representing disparate domains, lawmakers and technology companies to ensure success. Prior to her tenure with IJIS, she served in an executive level position as Chief of Staff of the Nationwide Suspicious Activity Reporting (SAR) Initiative (NSI). In this role she directed executive staff/resources provided by sponsor partners to include no less than DOJ, DHS, FBI, ODNI and the White House. COS responsibilities included all subcontractor management; dialogue with congressional leaders / White House staff / American Civil Liberties Union (ACLU); overarching budget management. The overarching budget responsibilities for the design, development, implementation and oversight of solution delivery to the 78 fusion centers nationwide. She was previously Chief Information Officer (CIO) for the New Jersey Department of Law and Public Safety (LPS) within the Office of the Attorney General (OAG), the largest state department in NJ. Her office supported the Information Technology (IT) needs of more than a dozen divisions/in-but-not-off offices, ranging in scope from the Division of State Police to the Division of Consumer Affairs. In addition to supporting these efforts, she led all programmatic and information technology related aspects of the State's homeland defense solution Emergency Preparedness Information Network (EPINet). Further, she represented the State nationally in numerous forums. The strategy reflected all efforts involving the Office of the Attorney General, NJ State Police, Office of Homeland Security and Preparedness, Urban Area Security Initiative (UASI) efforts, other State Departments, as well as coordinating all efforts deployed to and involving state, county and local emergency service providers throughout the State.
$i++ ?>
Melissa Winesburg, PhD
Director of Programs
IJIS Institute
Dr. Melissa Winesburg, Ph.D., holds a Ph.D. in Criminal Justice from the University of Cincinnati. Dr. Winesburg serves as Director of Programs for the IJIS Institute leading efforts related to NIBRS implementation nationally, RMS standards development usage and promulgation and supporting initiatives relating to justice reform nationally. Previously, she held the position of Law Enforcement Practice Director at Optimum Technology, Inc., an information technology corporation located in Columbus, Ohio. Dr. Winesburg managed and led the strategic development and growth of the company?s law enforcement practice in the areas of product development, customer relations and partnerships. Her leadership and expertise expanded law enforcement business operations from one to fourteen states. Ms. Winesburg also led the development of three major products including: SWIFTPROTECT (Records Management System), SWIFTREPOSITORY (NIBRS Repository), and SWIFTCONNECT (Law Enforcement Search Engine). Dr. Winesburg has more than 20 years of experience in law enforcement and criminal justice information systems. She began her career by developing the National Incident-Based Reporting System (NIBRS) Program and leading the implementation of a standardized records management system for local law enforcement for the State of Ohio.
$i++ ?>
Key:

Complete

Next

Failed

Available

Locked
Rapid Deployment of NIBRS Implementation: More Critical than Ever Conference Workshop Presentation
Open to view video.
IACP Credit Hours and Certificate of Attendance
Live Viewing: 1.00 IACP Credit Hours credit and certificate available
Live Viewing: 1.00 IACP Credit Hours credit and certificate available