Protecting Officer Safety & Wellness During Protests & Demonstrations
This conference workshop presentation features experts discussing ways to foster a culture that acknowledges the importance of officer safety and wellness as the foundation for community policing and considers officer safety and wellness an integral part of policing protests effectively and fairly, especially during unprecedented stress and provocation. The 2020 environment in which officers are policing has been described as the perfect storm of stressors. In light of that, the National Police Foundation (NPF) with support from BJA VALOR, has developed a multi-media guide for law enforcement agencies on how to protect both the physical and mental wellbeing of their officers on the 'front lines' of protests and demonstrations. It is clear that we face unprecedented times, as a nation and in law enforcement. Mass protests, calls to defund and/or eliminate police departments, and COVID-19 have created a perfect storm, exacerbating the stress, strain, and trauma that is associated with policing. The unprecedented nature of the current environment, and the accompanying physical and mental stressors are taking a toll on the women and men who have dedicated their lives to protecting our neighborhoods.
Jen Zeunik
Director
National Police Foundation
Ms. Zeunik provides oversight, leadership, contract/grant, staff and financial management, and product development and quality control for the National Police Foundation's portfolio of state and local law enforcement projects. Ms. Zeunik has twenty years of public sector and nonprofit project management experience, working closely with all levels of government on policing issues focusing on finding data-driven, evidence-based solutions to policing challenges. She has extensive technical and managerial experience in the field of law enforcement operations and community policing and has overseen several critical incident reviews—including the police response to the Pulse Nightclub Shooting in Orlando (FL) and the terrorist attack in San Benardino (CA) and reviews of police response to protests and demonstrations in Portland (OR), Charlotte (NC) and Minneapolis (MN). In previous roles, Ms. Zeunik served as the Vice President of Programs for the Atlanta Police Foundation, and project manager with the International Association of Chiefs of Police where she managed a variety programs funded through a diverse array of sources including federal grants, private funding, and state and municipal contracts. She has a Bachelor's Degree in Psychology and Criminology from Florida State University and a Masters of Public Administration from the University of Georgia, School of Public and International Affairs.
$i++ ?>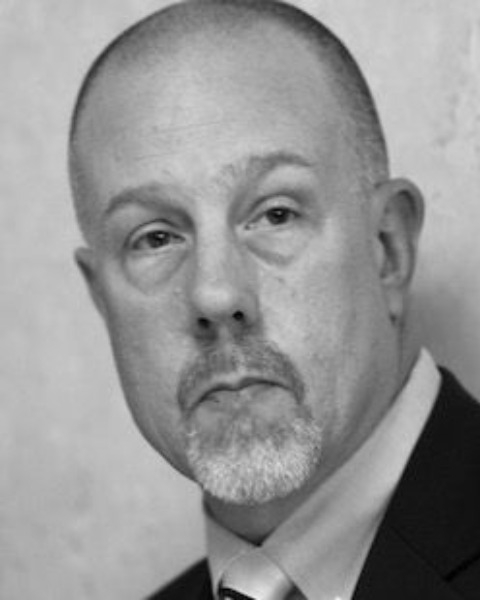 Frank Straub
Director
National Police Foundation
Frank G. Straub, Ph.D., is the Director of the National Police Foundation's Center for Mass Violence Response Studies (CMVRS). Under his leadership, the NPF has conducted in-depth studies of targeted mass violence events in San Bernardino, Kalamazoo, Orlando, Parkland, and the University of North Carolina-Charlotte. He has also led reviews of the police response to civil unrest in several cities. It was under his leadership, that the NPF began including mental health practitioners on its review teams to ensure counseling services or referrals were available to responders, survivors and witnesses. Dr. Straub is the project manager for the national Averted School Violence project, a national database, funded by the US Department of Justice, Office of Community Oriented Policing Services. Prior to joining the National Police Foundation, Dr. Straub served for more than 30-years in federal, state and local law enforcement. He led law enforcement/public safety agencies in New York, Indiana and the State of Washington. During his tenure in White Plains, New York he established the first police-mental health co-responder team in the state. In Spokane, he established the first cross-system mental health steering committee and ensured that all officers received a minimum of 40-hours crisis intervention training. The SPD peer support team provided assistance to law enforcement agencies in eastern Washington and western Idaho. Dr. Straub is an Adjunct Professor in Michigan State University's Department of Psychiatry and a Graduate Faculty Scholar, University of Central Florida's Department of Psychology. Dr. Straub is a licensed therapist in Michigan. He is serves as a clinician on the Calhoun County Sheriff's Department's Peer Support Team. Dr. Straub holds a B.A. in Psychology, a M.A. in Forensic Psychology, and a Ph.D. in Criminal Justice.
$i++ ?>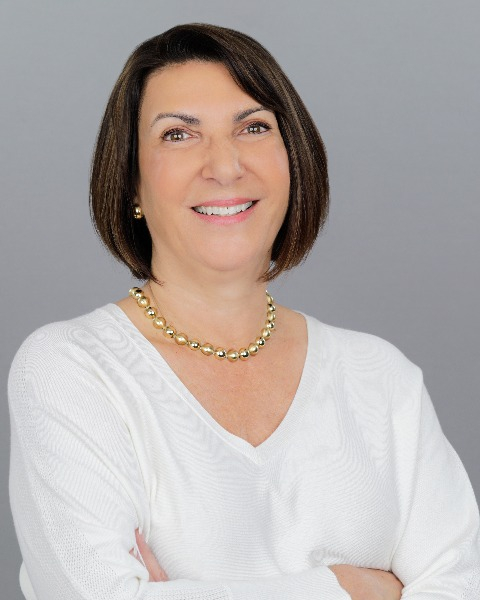 Deborah Beidel, PhD, ABPP
Executive Director
UCF RESTORES
Deborah C. Beidel, Ph.D., ABPP is Trustee Chair and Pegasus Professor of Psychology and Medical Education and Director of UCF RESTORES at the University of Central Florida. She received her Ph.D. in Clinical Psychology from the University of Pittsburgh and completed a post-doctoral fellowship in clinical research at Western Psychiatric Institute and Clinic. Dr. Beidel holds Diplomates in Clinical Psychology and Behavioral Psychology from the American Board of Professional Psychology. She is the author of over 300 scientific publications including journal articles, book chapters and books on the treatment of anxiety disorders and post-traumatic stress disorder. Dr. Beidel is the Director of UCF RESTORES, a clinical research center dedicated to trauma and PTSD. She has been the recipient of over $31 million dollars in federal research funding throughout her career. Her recent work focuses on developing effective treatments for PTSD for veterans, active duty personnel, first responders and survivors of mass shootings, utilizing technology to enhance effective treatments into standard clinical practice. Currently, she is the principal investigator of a contract from the Joint Warfighters Advanced Development Group to conduct a randomized controlled trial of three interventions for the treatment of military PTSD in active duty military personnel – including intensive outpatient programs designed to treat PTSD in two or three weeks. She also recently received another contract from the Department of Defense to develop a new virtual reality tool to allow clinicians to more easily design virtual reality scenarios for the treatment of veterans, active duty personnel, first responders, and survivors of mass shootings with PTSD.
$i++ ?>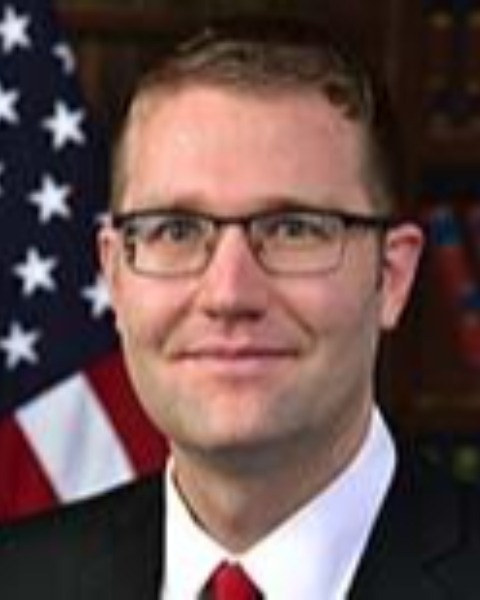 Marvin Haiman
Executive Director
Metropolitan Police Department
Mr. Marvin Haiman serves as the Executive Director for the Professional Development Bureau. Mr. Haiman oversees the Metropolitan Police Department's Recruiting Division, Metropolitan Police Academy Division, Human Resource Management Division, Disciplinary Review Division, Testing and Assessment Division, and the Strategic Engagement Office (Volunteer Services). Prior to being named Executive Director, Mr. Haiman served as the Director for the Office of Volunteer Coordination, Patrol Services, leading a team of 250 volunteers, including 90 part-time 'reserve' police officers. He previously served as the Chief of Staff for Technical Service Division, overseeing IT operations, following his time as Chief of Staff for the Strategic Services Bureau. In that capacity, he supported and led the administration of police recruitment, training, policy, and volunteer service matters for the Department. Prior to returning to the Metropolitan Police Department, Mr. Haiman served as Director for the Homeland Security Advisory Council for the United States Department of Homeland Security, establishing several key task forces for the Secretary. Prior to his Federal service, Mr. Haiman served as the Deputy Director of the Recruiting Division and Volunteer Services Coordinator for the Metropolitan Police Department of Washington DC among various other positions. As Deputy Director of Recruiting, Mr. Haiman was responsible for restructuring the sworn hiring process, decreasing the time it took to process candidates while increasing the quality of those officers hired. Haiman graduated from The Johns Hopkins University with a Master's Degree in Management through the Police Executive Leadership Program and has his undergraduate degree in mathematics from the University of Iowa. He is a graduate of the Naval Postgraduate School Center for Homeland Defense and Security's Executive Leadership Program. Mr. Haiman graduated from the Metropolitan Police Academy and served as a reserve police officer with the Metropolitan Police Department. Mr. Haiman resides with his family in Washington, DC.
$i++ ?>
Key:

Complete

Next

Failed

Available

Locked
Protecting Officer Safety & Wellness During Protests & Demonstrations Conference Workshop Presentation
Open to view video.
IACP Credit Hours and Certificate of Attendance
1.00 IACP Credit Hours credit | Certificate available
1.00 IACP Credit Hours credit | Certificate available