Functional Fitness: Stress Reduction and Optimized Performance
This presentation is part of the VALOR Officer Safety and Wellness Program. As a law enforcement officer, the body is one of the greatest tools on the job. Physical health can make all the difference when apprehending a subject, surviving a critical incident, and much more. However, some law enforcement officers de-prioritize their physical health and endanger themselves by not being physically prepared for the job. This panel discussion features lessons learned and techniques for making behavior changes based on promising practices and personal stories of law enforcement executive leaders from across the country. It will show officers how to improve their overall health and wellness through simple tasks, such as maintaining a proper diet and getting quality sleep.
Articulate the importance of strength training and functional fitness as it relates to the law enforcement profession.
Articulate the importance of maintaining a healthy relationship with food and the importance of meal planning.
Articulate the concept that sleep is beneficial to both their bodies and minds, and how it can enhance their physical health and safety.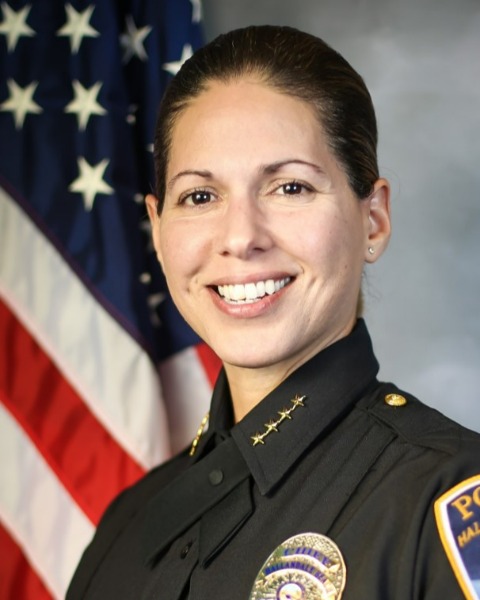 Sonia Quinones, MPA
Chief of Police (Ret)
Hallandale Beach Florida Police Department
Chief Sonia Quiñones (retired) served in law enforcement for more than 28 years, 21 of which were in management. Her career began in 1993, as a patrol officer for the City of Hallandale Beach, Florida. She worked her way up through the ranks and was appointed to Chief of Police in 2017. Chief Quiñones earned her master's degree in public administration at Barry University. She is a 2012 graduate of the Federal Bureau of Investigation National Academy (FBINA). Chief Quiñones continues to contribute to the betterment of law enforcement as an instructor with the VALOR Officer Safety and Wellness Program and the National Suicide Awareness for Law Enforcement Officer (SAFLEO) Program. She is the First Vice President for the National Association of Women Law Enforcement Executives (NAWLEE) and a member of the International Association of Chiefs of Police (IACP), Human and Civil Rights Committee.
$i++ ?>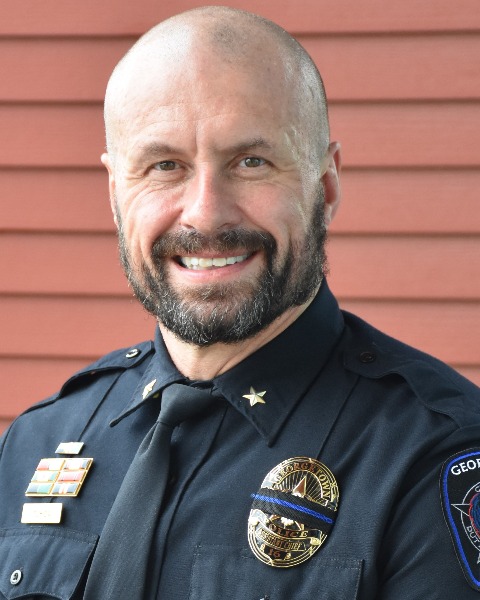 Cory Tchida
Interim Chief of Police
Georgetown Police Department
Interim Chief Cory J. Tchida has more than 25 years of experience in law enforcement, including duties in corrections, patrol, narcotics, traffic, professional standards, and administration. Currently, he is the Interim Chief of the Georgetown, Texas, Police Department. In this position, he manages and leads the day-to-day operations of the department, including patrol, criminal investigations, traffic, records, community engagement, and communications. He has more than 20 years of experience leading police officers and civilians at all levels of the organization. Interim Chief Tchida's teaching experience includes topics such as use of force, racial profiling, crime statistics, traffic safety, wellness, fitness, suicide prevention, and leadership and supervision. Interim Chief Tchida has been with the Georgetown Police Department for more than 25 years, beginning his career as a patrol officer. For ten years, he was a sergeant responsible for patrol, training, traffic, and narcotics. He created a workload metric tracking system for patrol officers, coordinated department training, conducted a complete rewrite of the standard operating procedures for the Narcotics Unit, and reformed the Traffic Unit. When he became lieutenant of patrol and administration, among other duties, he assisted in the restructuring of the department firearms training program, including phased levels of training and metric tracking of performance issues. Interim Chief Tchida has made presentations to Citizen Police Academy classes, citizens' groups, and peace officers all over the country. He is a longtime board member of the Williamson County CASA. He earned a master of science degree in criminal justice leadership and management from Sam Houston State University and a bachelor of arts degree in government from the University of Texas at Austin. Interim Chief Tchida is a 2014 graduate of Northwestern University's School of Police Staff and Command and a 2018 graduate of the FBI National Academy Session #272.
$i++ ?>

Deborah Meader
Policy Advisor
Bureau of Justice Assistance, U.S. Department of Justice
$i++ ?>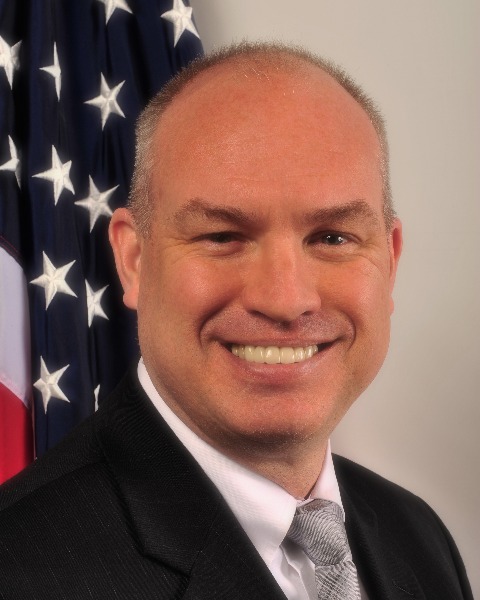 William Balling, MA
Chief of Police
Sidney Police Department
William P. Balling Chief William P. Balling has more than 28 years of experience within law enforcement, 25 of those being in a supervisory role in the state of Ohio. Chief Balling began his law enforcement career with the Sidney, Ohio, Police Department in 1994 and has worked through the ranks, becoming Chief in 2013. He has developed a training program for the department's officers and dispatchers and started community programs such as the Citizens Academy, Juvenile Academy, and Coffee with a Cop. Chief Balling has presented for the Ohio Attorney General's Office on the importance of health and wellness programs for law enforcement departments. He is an assessor and helped create the health and wellness standards for the Ohio Collaborative. Chief Balling has served as president of the Ohio Association of Chiefs of Police. He has received the Officer of the Year Award; the Life Savings Award; and, as a department, the Destination Zero and Ascension Award. He earned his master's degree in justice administration from Tiffin University. Chief Balling graduated in 1993 with a bachelor's degree in city administration, with a focus on criminal justice, from Wright State University.
$i++ ?>
Key:

Complete

Next

Failed

Available

Locked