Exploring Locative Technology: What You Need to Know to Address Wandering
Register

Non-member - Free!
Member - Free!
*Further discounts may apply once you log in.
During this 60-minute webinar and 30-minute Q&A session, participants will hear from law enforcement, family members, and disability advocates who speak from personal and professional experience about strategies to address wandering by individuals with intellectual or developmental disabilities, as well as the use of locative technology as a last resort.

After this webinar, participants will be able to:
• Describe multiple strategies to prevent wandering and locate individuals with intellectual or developmental disabilities who have wandered;
• Explain the advantages and disadvantages of using locative or tracking technology to 1) prevent wandering, and 2) locate individuals who have wandered due to their intellectual or developmental disability; and
• Identify options, including forms of locative technology, for successfully addressing incidents of wandering by individuals with intellectual or developmental disabilities.

Speakers:
• Officer Laurie Reyes: Coordinator and Creator of the Autism, IDD, Alzheimer's and Dementia Outreach Unit of the Montgomery County, MD Police Department
• Sergeant Stefan Bjes (ret.): Sergeant with the Addison, IL Police Department and Parent of two children on the autism spectrum
• Tauna Szymanski: Founder of CommunicationFIRST, Disabilities Advocate and Parent
• Russell Lehmann: Award-winning and internationally recognized motivational speaker with lived experience and poet contextualizing autism, mental health, and the overall human condition

This project is supported by Grant No. 2019-NT-BX-K002 awarded by the Bureau of Justice Assistance. The Bureau of Justice Assistance is a component of the Department of Justice's Office of Justice Programs, which also includes the Bureau of Justice Statistics, the National Institute of Justice, the Office of Juvenile Justice and Delinquency Prevention, the Office for Victims of Crime, and the SMART Office. Points of view or opinions in this document are those of the author and do not necessarily represent the official position or policies of the U.S. Department of Justice.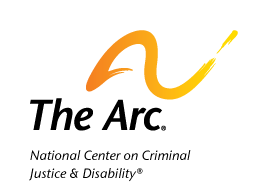 Jessica Oppenheim
Consultant
The Arc of the United States National Center on Criminal Justice & Disability
Jessica Oppenheim, Esq. retired as the Director of the Criminal Justice Advocacy Program of The Arc of NJ, in June 2021, a New Jersey statewide program providing advocacy for people with IDD involved in the criminal justice system. Prior to joining The Arc of New Jersey 2010, she was an Assistant Prosecutor in the Middlesex County Prosecutor's Office and a Deputy Attorney General in the New Jersey Division of Criminal Justice from 1985 – 2010, including overseeing the County Prosecutor's Offices and 600 law enforcement agencies on behalf of the Attorney General. She prosecuted Megan's Law and domestic violence cases and provided policies and protocols for law enforcement agencies and prosecutors throughout the State on domestic violence, sexual assault and child abuse, Megan's Law, and dealing with diverse populations. She is board vice president for Women Aware, Middlesex County's domestic violence agency, and board president for Legal Reform for Intellectually and Developmentally Disabled people (LRIDD). She has provided training for law enforcement, attorneys, courts, and support providers for people with developmental disabilities and the criminal justice system.
$i++ ?>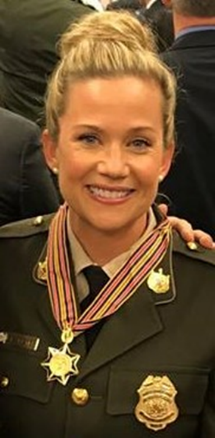 Officer Laurie Reyes
Coordinator and Creator of the Autism, IDD, Alzheimer's, and Dementia Outreach Unit
Montgomery County, MD Police Department
Officer Laurie Reyes has been a Montgomery County Police officer for 24 years. In 2005, she created and implemented what is now called the Montgomery County Police Autism and Intellectual/Developmental Disabilities (IDD), Alzheimer's, Dementia Outreach Program and has served in this program since that time. Initially, Officer Reyes started the program to address the increase in calls for service involving individuals with Autism and IDD and Alzheimer's who were the focus of a report for a "missing at risk" person. The program has expanded to provide resources way beyond wandering prevention and awareness to include other calls and concerns from the mundane to the very serious.  

Officer Reyes has received recognition from the White House as a "White House, Champion of Change for Youth and Law Enforcement". In 2018 she was recognized by the Department of Justice and received the Attorney General's Award for "Distinguished Service in Policing". She also received a Governor's Citation for the creation and continued coordination of the Montgomery County Police Autism/IDD, Alzheimer's and Dementia Outreach Program. The program is recognized as a national model by such organizations as The National Center for Missing & Exploited Children, Autism Speaks, and Pathfinders for Autism.
$i++ ?>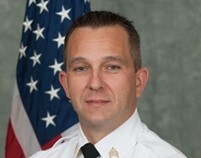 Stefan Bjes
Sergeant Ret.
Addison, IL Police Department
Sergeant Stefan Bjes M.S. is currently the Assistant Director of Campus Safety for North Central College (Naperville, IL) and is a retired patrol sergeant and has served with the Addison, IL Police Department. Stefan has a bachelor's degree from Valparaiso University in Psychology and Sociology and a master's degree from Lewis University. He is also a former board member of the DuPage County Juvenile Officer Association. Stefan was named the 2019 Juvenile Officer of the Year by the Illinois Juvenile Officer Association for his work with children with disabilities. In 2021, Stefan was awarded the Missing Children's Law Enforcement Award by the United States Department of Justice for establishing programs to assist with the prevention and search for missing children with disabilities. Stefan is an instructor for Northeast Multi-Regional Training (NEMRT), Tri-River Police Training Region, and is also an approved instructor regarding autism and intellectual/developmental disabilities for the basic CIT Course with the Illinois Law Enforcement Training and Standards Board.    

Stefan has written articles for the International Law Enforcement Educators & Trainers Association (ILEETA) Journal, Campus Safety Magazine, and Calibre Press regarding law enforcement interactions with individuals with autism. Stefan is an adjunct faculty member at Waubonsee Community College and the Suburban Law Enforcement Academy at the College of DuPage. He is also the owner of Blue Line Spectrum Safety LLC, which specializes in first responder training regarding autism and developmental disabilities.    

As a father of two sons with autism, Stefan has extensive experience, through his personal and professional life, in interacting with individuals with autism spectrum disorders.
$i++ ?>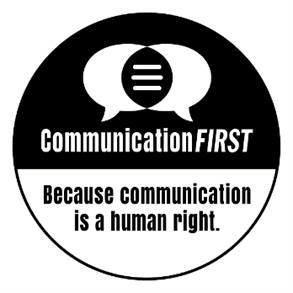 Tauna Szymanski
Founder of CommunicationFIRST, Disabilities Advocate, and Parent
CommunicationFIRST
Tauna Szymanski, JD/MPA, is the Executive Director and Legal Director of CommunicationFIRST, the only organization dedicated to representing the rights and interests of the estimated 5 million children and adults in the United States who cannot rely on speech alone to be heard and understood. Before co-founding CommunicationFIRST in 2019, she spent 20 years working in climate change law and policy, mostly at the law firm of Hunton Andrews Kurth LLP, in their Washington, DC, and London offices. Ms. Szymanski is neurodivergent and multiply disabled and parents a child who relies on augmentative and alternative communication (AAC). She received her BA in international relations and environmental studies from Carleton College, her JD from Stanford Law School, and her MPA/MA in economic policy and urban planning from Princeton University's School of Public International Affairs. She grew up mostly outside the United States as the child of US diplomats.
$i++ ?>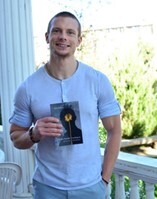 Russell Lehmann
Motivational Speaker with Lived Experience and Poet with Lived Experience
Russell Lehmann is an award-winning and internationally recognized motivational speaker and poet contextualizing autism, mental health, disabilities, and the overall human condition. A graduate of MIT's "Leadership in the Digital Age" course, Russell sits on the national Board of Directors for The Arc and is a council member for the Autism Society of America.   
Russell showed signs of autism as a newborn, however, he was not formally diagnosed until the age of 12 after suffering through 5 weeks in a lockdown psychiatric facility.   
Russell recently returned from Helsinki after he was invited to the Finnish Parliament to discuss government supports that are needed in Finland for individuals on the spectrum. 


$i++ ?>
Key:

Complete

Next

Failed

Available

Locked
Exploring Locative Technology Video
Recorded 06/16/2022