COVID-19 Response and Effect: Preparing for a Second Wave
This conference workshop presentation, featuring a distinguished international panel, discusses lessons learned from policing responses to the global pandemic and provides planning insights as agencies big and small prepare for the next phase. Never before have police agencies; international, national, and local, faced the same security challenge at the same time. Equally, police everywhere now anticipate a so-called '2nd Wave' of the Coronavirus Disease 2019 (COVID-19).
Yong Jong Kim
Director, Korean National Police Agency
Senior Superintendent Kim, Yong-jong is Director of the Crisis Management Center at the Korean National Police Agency. Director Kim is currently responsible for coordinating the COVID-19 response of the whole Korean National Police and has ample experience as a professional police officer for more than 30 years. His expertise covers various areas of police disciplines, in particular police intelligence and public security. Before he assumed his current position, Director Kim served for the Korean National Police as Director for Anti-terrorism and Chiefs of Seoul Seobu Police Station and Kangwon Yanggu Police Station. Born in 1967 in Seoul, Director Kim received a bachelors degree in public administration from the Korean National Police University and a masters degree in Police and Criminal Justice Administration from Yonsei University.
$i++ ?>

Luljeta Mehmeti-Quigley
Major, Kosovo National Police
Major Luljeta Mehmeti-Quigley is the Chief of Staff to the General Director of the Kosovo Police. Beginning her career with the newly formed Kosovo Police Service in January 2000, she soon made the headlines by becoming the first policewoman to be promoted in the history of Kosovo. While holding key positions as the Deputy Chief of Kosovo Police Security Services Division and the Deputy Head of KPS Civilian Personnel she also hosted a live Europewide television show on Radio Television Kosova, focused on unsolved crimes, called Dosja e Krimit. Her public speaking skills made her the ideal Master of Ceremonies for many public police events and ceremonies. Marrying in 2003, she took a ten year career break in the United Kingdom to raise her two children, before re-joining the Kosovo Police in 2014 as the Chief of Career Development and Evaluation of Performance, having defended her former rank before a selection commission. Luljeta again became a public figure on promotion to the Deputy Head of Media and Spokesperson. Recognised for her strong stance on gender and policewomen, she led several key projects including Gender Equality and Diversity in the Kosovo Police and Women in Security. The latter produced a documentary that was televised on mainstream Kosovo television, as well as live in Albania and North Macedonia, whilst also promoting the Kosovo Police Association of Women. When not being a Police Officer and representing her service, Luljeta can be found creating delicious meals at home, reading, and taking long walks across the world with her family.
$i++ ?>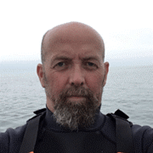 Laurence Alison
Professor of Investigative and Forensic Psychology, University of Liverpool
Professor Alison is Director of Critical and Major Incident (CAMI) Research at the Department of Psychology, University of Liverpool. CAMI focuses on high profile critical and major incidents (from disaster management to terrorism). Prof Alison has over 28 years of experience working on applied projects for Law enforcement and the security services. This has enabled him and his team to conduct high quality rigorous research that has made a difference to practitioners 'at the coal face' and that transfers to training. His work has helped change policy, practice and procedure at both a national and international level. He has an international reputation and several high-profile publications on the subject of investigation, decision making and the psychological processes relevant to critical incidents. He currently provides training to FBI/CIA/DoD, The UKs National CT interviewing cadre and the British Army in the ORBIT framework for rapport-based interrogation methods. He was key psychological advisor on over 450 critical and major incidents debriefs including the 7/7 bombings, the Sharm El Sheik attacks, the poisoning of Alexander Litvinenko and the preparations for the London Olympics. He was key advisor and research on a child sexual exploitation project that resulted in the largest operation in UK police history and which, across a 6-month period, led to the arrest of over 1,200 offenders, the safeguarding of over 1,000 children and a cost saving to UK government of £15million. He has over 200 published articles, books, edited books and government and industry reports. For more information and links to publications see: www.ground-truth.co.uk.
$i++ ?>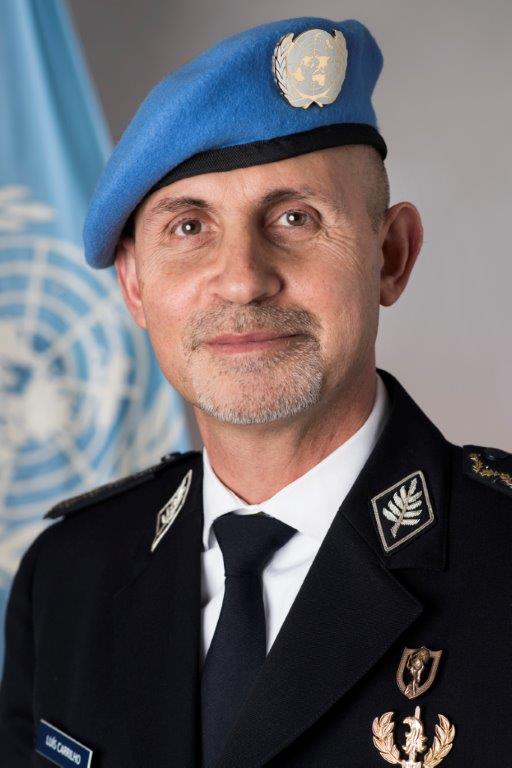 Luis Carrilho
United Nations Police Adviser, United Nations Police
Commissioner Luís Carrilho has more than 34 years of national and international policing experience. He was appointed as United Nations Police Adviser in November 2017. As Chief Superintendent with the Polícia de SeguranÃa PÃblica in Portugal, he was seconded as United Nations Police Commissioner in three United Nations peacekeeping operations: in the Multidimensional Integrated Stabilization Mission in the Central African Republic (MINUSCA) from 2014 to 2016, in the United Nations Stabilization Mission in Haiti (MINUSTAH) from 2013 to 2014, and in the United Nations Integrated Mission in Timor-Leste (UNMIT) from 2009 to 2012. He first joined the United Nations in 1996, when he served in the United Nations Mission in Bosnia and Herzegovina (UNMIBH) from 1996 to 1998, before joining the United Nations Transitional Administration in East Timor (UNTAET) from 2000 to 2001. In Portugal, Commissioner Carrilho worked as the Head of Security of the President of the Republic of Portugal from 2006 to 2009. Prior to that, he served as the Commander of Close Protection of the Public Security Police, commanding the provision of security protection for national and foreign dignitaries from 2001 to 2006. In 1998, he was appointed as Chef de Cabinet of the Director of the Police College. Commissioner Carrilho joined the Portuguese Police in 1986 and graduated from the Instituto Superior de CiÃncias Policiais e SeguranÃa Interna. Commissioner Carrilho is married and father to two children. He is fluent in Portuguese, French, Spanish and English. He is also the recipient of several awards and decorations, including the Outstanding Role Model Award from the United Nations Secretary-General in 2015.
$i++ ?>
Key:

Complete

Next

Failed

Available

Locked
COVID-19 Response and Effect: Preparing for a Second Wave Conference Workshop Presentation
Open to view video.
IACP Credit Hours and Certificate of Attendance
1.00 IACP Credit Hours credit | Certificate available
1.00 IACP Credit Hours credit | Certificate available